LE GRAND VOYAGE DE MALO
LE PETIT DINO

Livre jeunesse édité par les Éditions Hello - sortie décembre 2021
Dans ce livre, nous suivons les pérégrinations de Malo le petit dino dans sa découverte de la musique et de la danse. Tout au long de son parcours, il va rencontrer des animaux joyeux et riches en couleurs qui l'éveilleront aux plaisirs musicaux.
-
Texte de Baptiste Szuwarski
-
DISPONIBLE EN PRÉCOMMANDE ICI
-
In this book, we follow the peregrinations of Malo the little dino in his discovery of music and dance. Along the way, he will meet joyful and colorful animals who will awaken him to the pleasures of music.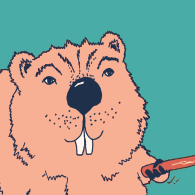 ← Précédent
Menu
Suivant →