Memo Paris
Réalisation d'une série d'illustrations, pour la parfumerie parisienne Memo, pour leur nouveau parfum :
Flåm
Réalisation de décors pour la vitrine du magasin rue Cambon.
-
Creation of a series of illustrations for Memo, the Parisian perfumery for their new perfume: Flåm
Creation of decorations for the shop window of the rue Cambon.



Création d'une illustration pour la fête des mères.
-
Creation of an illustration for Mother's Day.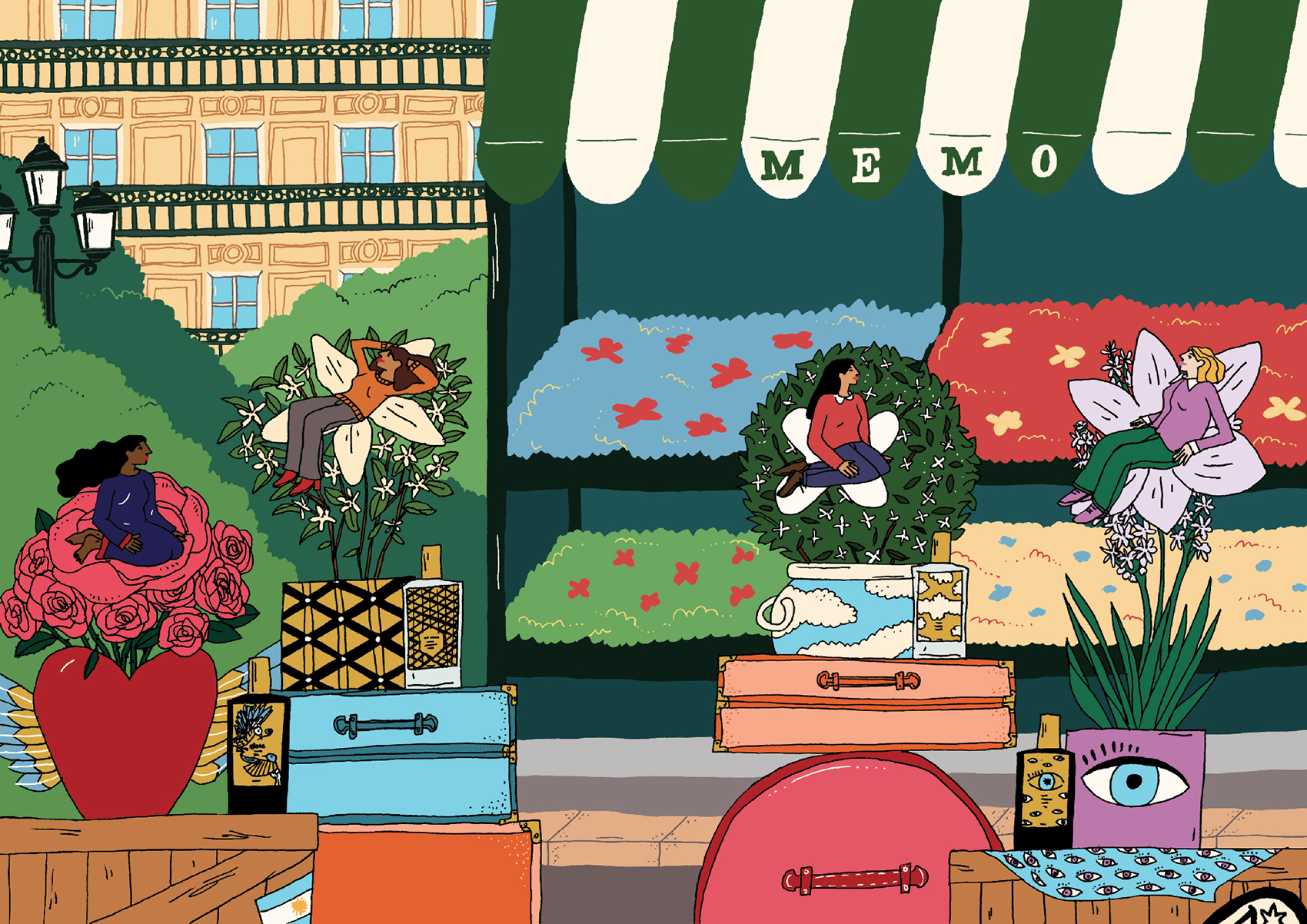 ← Précédent
Menu
Suivant →